MEN'S AND WOMEN'S RELIGIOUS ORDERS IN SLOVAKIA BEFORE OPERATION K AND R
Slovakia had seventeen men´s religious orders before Operation K – a number naturally lower than all male religious orders in the history of Slovakia within Hungary or in earlier periods.
In 1949, men´s orders and congregations owned and operated in 96 (some sources state 110 including monks' houses) monasteries or communities with around 1,100 residents: nearly 400 priests serving the public, about 300 monks, and 320 inmates or aspirant juveniles. Over 1,320 persons (other sources state up to 1,470) lived and worked at Slovak men's monasteries – the figure fluctuated due to teachers and adepts relocating, monks departing to missions, and migration between religious orders and countries. After the communist coup, Petrinians' and Salvatorians' efforts to settle in Slovakia were thwarted by the communist regime.
Male orders dedicated themselves to their historical and modern mission: contemplation, inner religious and monastic life, pastoral care, rectory management, spiritual service, health care, social service, care for the poor, old and abandoned, science, culture, education, and the press. Such strong and useful spiritual and social structure was the most serious ideological opposition to the communist regime's class struggle and atheization of society.
Following the 1948 communist coup, the communists in 1950 set about liquidating male and female monasteries in Czechoslovakia. At that time there were less than 170 women's religious houses/monasteries of women's religious orders in Slovakia. At such places religious orders lived, and worked as health and social sisters, teachers, nurses, doctors, and other services with over 4,250 nuns and their religious youth.
In the summer of 1950, teacher sisters and educators were expelled from schools. Over 3,100 nuns worked at hospitals and social institutes. They were targeted by the first phase of Operation R – the liquidation of women's monasteries and the internment of 1,100 nuns. In the subsequent Operations R1 – R7, hundreds more were forced into manual work, social institutions, or factory work in Bohemia or in "socialist" agriculture. The regime concentrated older nuns at charity homes. Their activities and services were forbidden in at least 200 towns, villages, and institutes in Slovakia. In some larger cities – such as Bratislava, Košice and Žilina – several orders operated simultaneously during the same period.
Their value, service and sacrifice was negated by the communist regime since 1950 – or rather 1945 – and after over 40 years of devastating communist rule, such qualities could not be fully restored even after November 1989.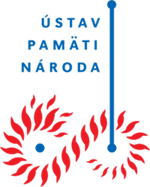 Ústav pamäti národa
Miletičova 19
P. O. Box 29
820 18 Bratislava 218
© Ústav pamäti národa 2020, všetky práva vyhradené.